Katy & Chris
We bought our farm in 2011 and in 2013 decided to begin raising beef cattle to sell directly to the consumer. 
We spent the next 4 years attending several courses and seminars learning the methods to raising quality beef.  Also, during that time we enlisted the help of a nationally recognized expert in forages and planted our pastures according to his recommendations.  
We continue working to improve the pastures every year, it's an ongoing process.  
In 2017, we acquired our small herd of 8 cows and their calfs. We have grown our herd  to 26 cows and calfs which is as many as we want right now; we want to keep our herd small enough where we can personally, hands on, care for our cattle.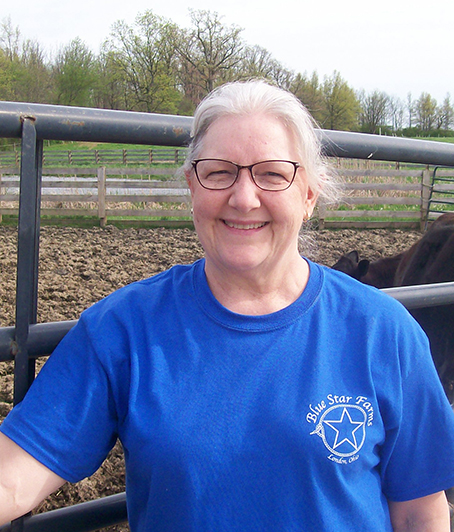 Katy Kennedy
Katy works as a school nurse in the Hilliard City School District, helping out on weekends and evenings as needed. 
She enjoys being able to get to know the personality of the cattle and see the new calves with their moms. Always having the responsibility of taking care of the farm can be demanding, but also rewarding.
The farm markets have been a very enjoyable addition to the way we sell beef. What a great experience to meet other vendors and meet new customers and share our knowledge with them.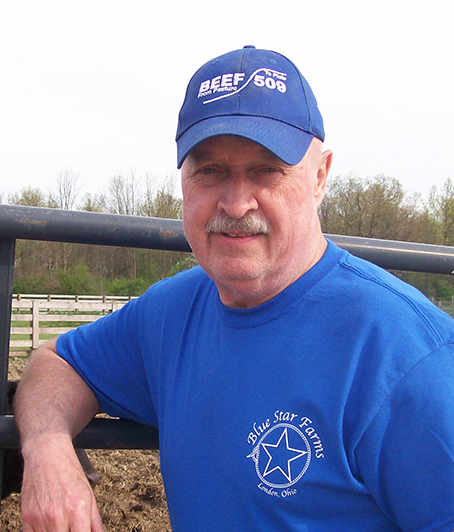 Chris Kennedy
Chris is retired from the electrical construction industry and works on the farm fulltime.
He enjoys interacting not only with the cattle, but especially his customers. He continually attends seminars to gain more and more knowledge in order to better the health of the pastures and cattle.